Celebrating International Clinical Trials Day 2022
On this International Clinical Trials Day, we'd like to celebrate the work of all the partners and teams working on the Bump2Baby and Me project and trial across Europe and Australia. The last two years have been a challenge, starting a project and running a trial during the pandemic, so we wanted to take the time to reflect on our achievements.
Recruitment is now complete; we've recruited 865 pregnant women and 560 babies have now been born. Several of the women recruited have babies over six months old and we expect our final Bump2Baby and Me babies to be born in September 2022.
Bump2Baby and Me RCT Recruitment, 20th May 2022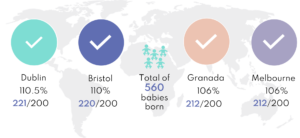 Our clinical teams have been working extremely hard to recruit women to the Bump2Baby and Me trial across our four trial sites.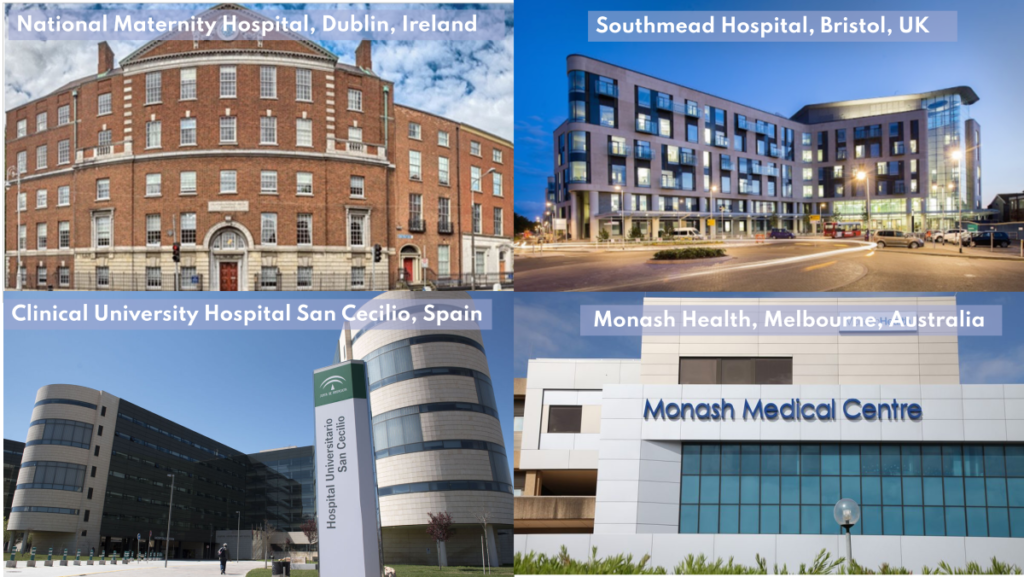 Our project team
We are lucky to have such dedicated and hardworking partners working on the Bump2Baby and Me project across different countries and continents – pictured below. Each team member contributes to the success of this project and particularly on this International Clinical Trials Day we would like to recognise that. It would not have been possible for this project to continue and be successful without all the hard work of both our teams and the commitment of our wonderful study volunteers. As we enter this exciting new phase of the project with baseline data analysis underway and results starting to come through, we look forward to sharing these with everyone and demonstrating why clinical trials are so important. So a huge THANK YOU to everyone for the support and Happy International Clinical Trials Day!