Highlights from latest Bump2Baby and Me Forum
Our latest forum "Understanding Gestational Diabetes: Risk Factors, Screening and Clinical Practice" took place on 14th June 2023. The forum featured presentations from Bump2Baby and Me Project Coordinator, Sharleen O'Reilly, and researchers Dr Anna Davies, University of Bristol and Maeve Youngman, University College Dublin.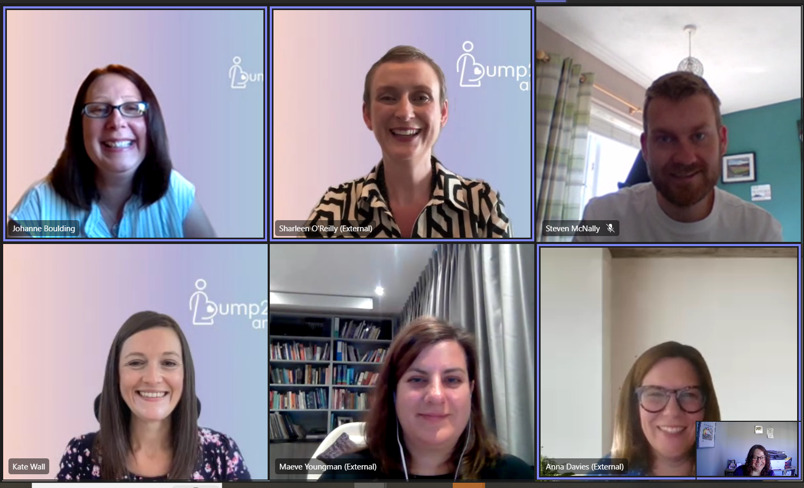 Speakers from the Impact Diabetes Bump2Baby and Me project
Sharleen shared with us information about gestational diabetes risk factors and highlighted the differences in clinical practice across health care settings which can lead to difficulties in getting a diagnosis. Anna then shared the preliminary analysis from a survey conducted in the project.  The aim of the survey was to enable the team to map the context of current gestational diabetes screening, diagnosis and care practices. Many of the results showed considerable variation across countries and highlighted the fact that it can be a postcode lottery when it comes to the care received by women with gestational diabetes. Finally, Maeve shared the initial results related to the screening of women at high risk of gestational diabetes prior to invitation into the Bump2Baby and Me trial. A key highlight was that participation rates were high at around 48%. This compares to usual participation rates of between 20-30%, suggesting that the Bump2Baby and Me Health Coaching Programme should have relevance in the real world.
The preliminary results shared with attendees at the event will be developed further and disseminated in the coming months.
A recording of the forum is available below. To register your interest for future forums please contact Kate Wall.